 Vehicles need regular maintenance, so we advise you not to disregard the Service Center services. What is more, our specialists have serious work experience not less than 10 years and have already repaired more than 1000 vehicles. If you want to consult a specialist or to sign up for service right now, just call us. Our Service Center provides all possible types of services connected with repair and replacement of spare parts of specialized vehicles. We work according to the contract, agree all the details with the customer, carry out our tasks accurately, stick to the scheduled deadline. We produce custom-tailored specialized vehicles made to order.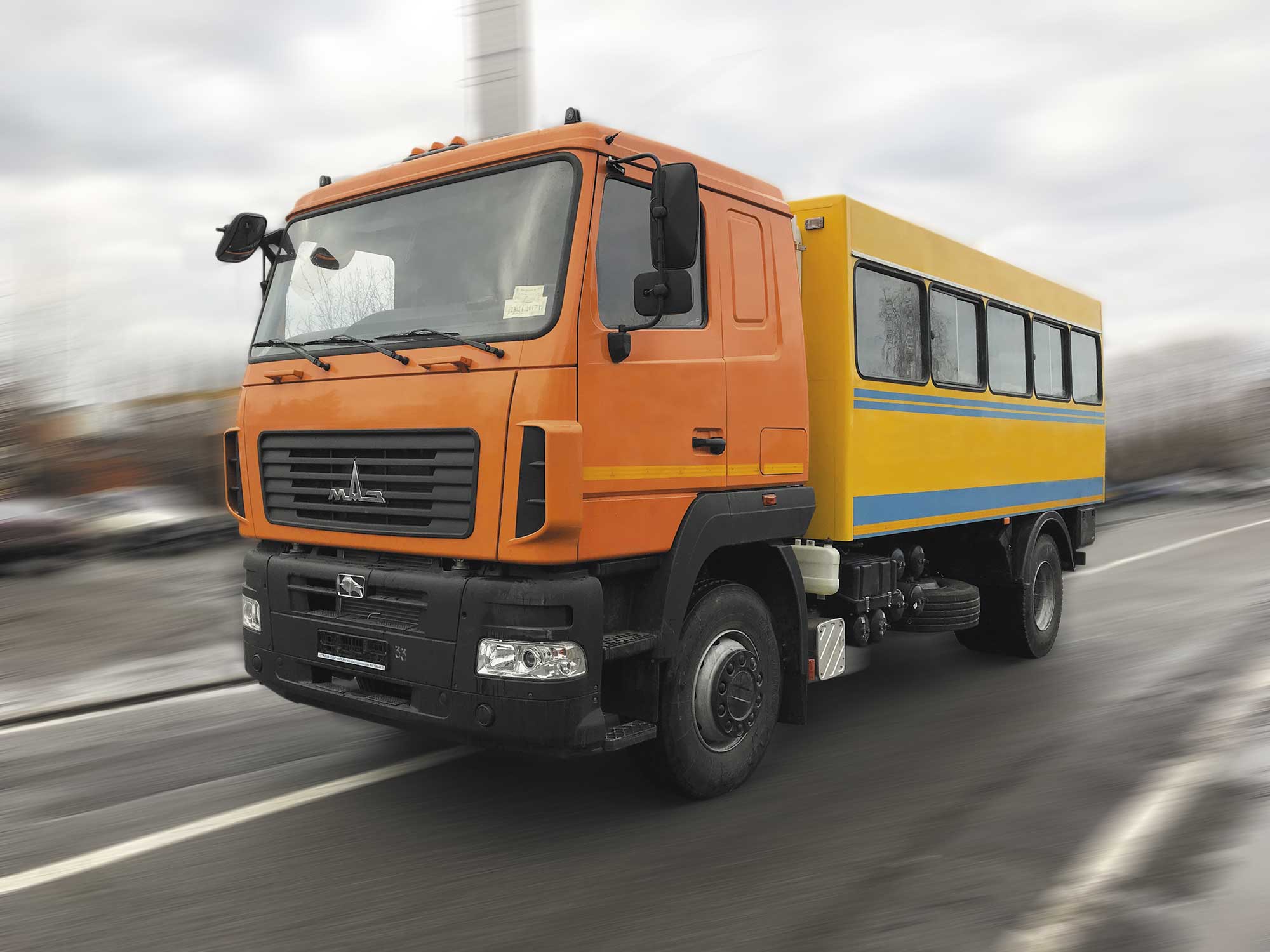 REPAIR OF CREW BUS VEHICLES
The main task in the repair of crew bus vehicles is to fix problems as fast as possible. Rapid response of the specialists is often the main factor that allows to bring a work team to the place of work on time. We provide fast and quality repair of both passenger and cargo/passenger crew bus vehicles.
REPAIR OF BUSES
Public transport presupposes huge responsibility to a great number of passengers who use it every day. Buses often suffer from overload and therefore the number of breakage of this type of transport is much higher than of passenger cars. Our Service Center is ready to provide welding and painting works for the bodywork of the buses, to run a complete diagnostic and to do mending inside the bus and many other kinds of services.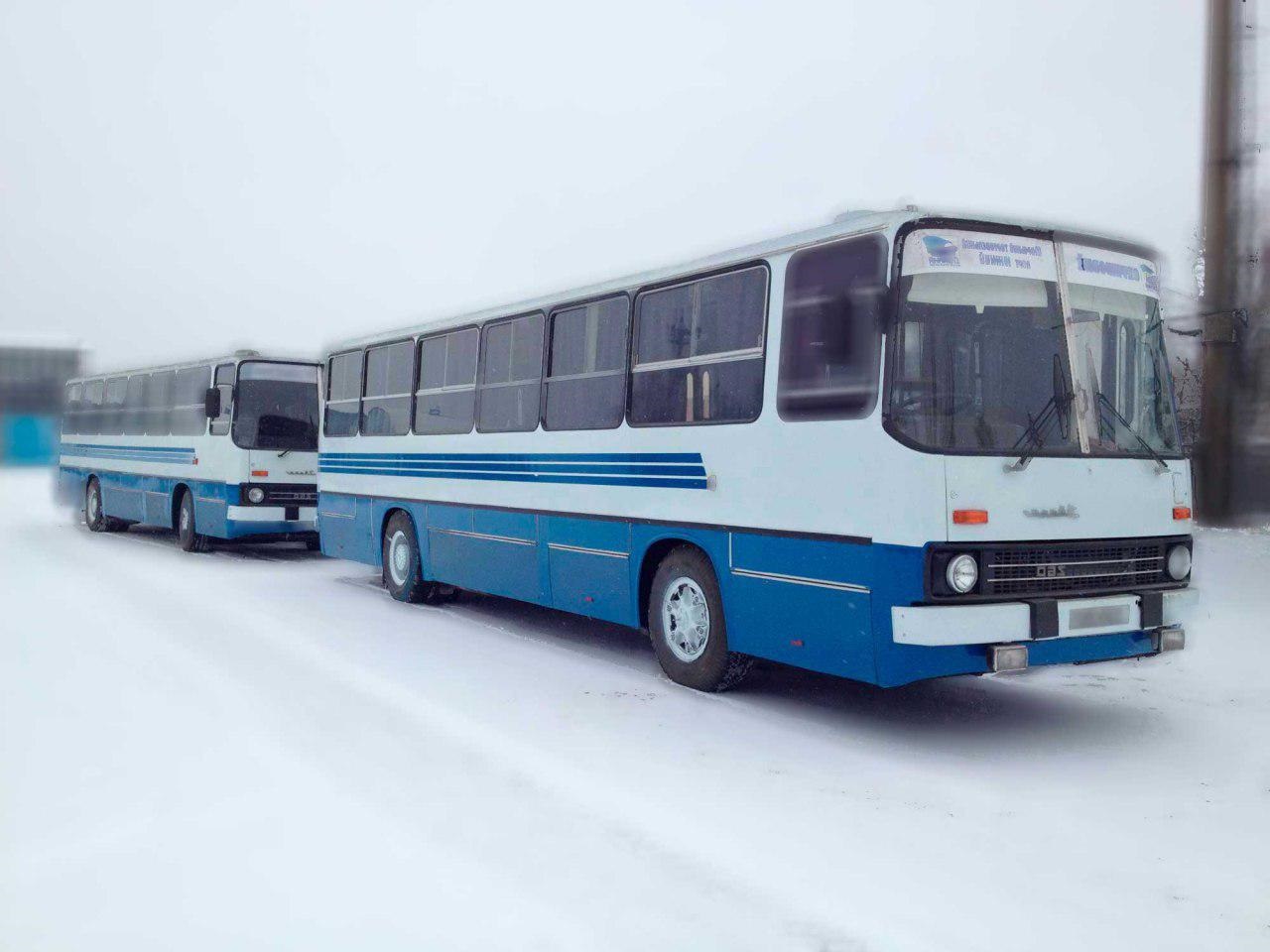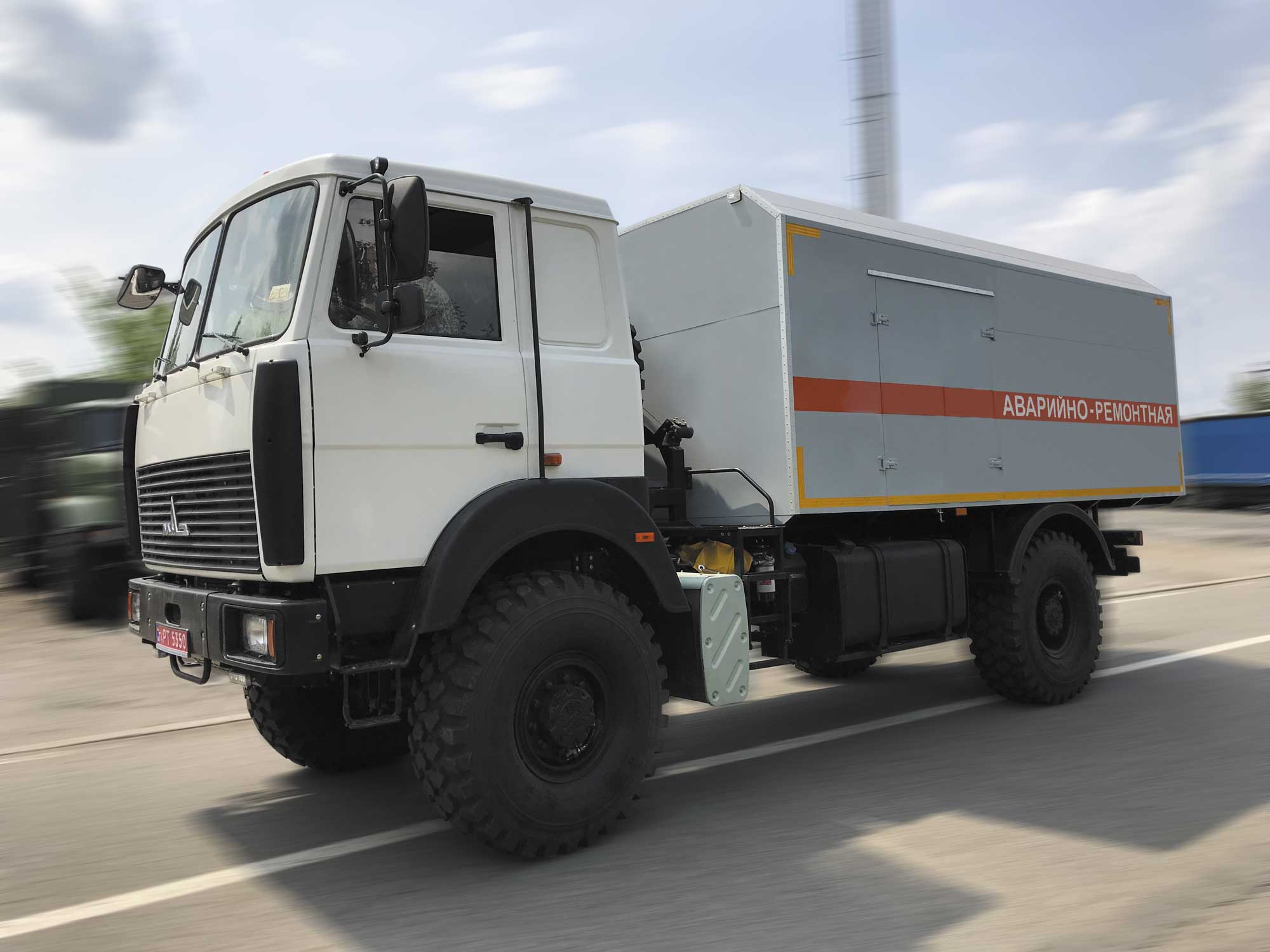 REPAIR OF STEEL TRUCK BODIES
This type of service most often involves fixing mechanical defects such as scratches, breaches or chips on the body. We have all the necessary instrument and equipment base that enables us to conduct all types of repair within the scheduled deadline. We can easily replace fittings, provide additional heat insulation, dismantle doors or do any other kinds of work on your request.
ASSEMBLING OF TRUCK MOUNTED CRANES AND HOOK LIFTS
While assembling truck mounted cranes we take into account all possible risk factors that are connected with such works. These include the size of the crane, model of the vehicle on which the crane is mounted, the place where it will be installed and many other factors. Only after we are 100% sure that everything is safe and all the needed preliminary work is done, our specialists start their work.